No matter what type of business you`re in, having a website may be the first chance you have at making a good impression on a potential client.
We are web solution provider
MooiWebs Solutions is a Sri Lanka based freelance web design and development solution provider with responsive experience in the area of web design and developments by Farzath. Our philosophy has always been to provide a clean and creative web presence at an affordable price.
We provide extended web solutions for small & medium businesses, manufacturers, organizations and individuals who are looking for exposure in the online market with a full service concept. And we will secure the privacy and integrity of our client's information and reliability of their web presence.
Your one stop for most services
*We will provide Hosting & Domain services for requested clients only. Charges are apply for extra services.
Get your tailor made web presence with us
We ensure your online success by providing comprehensive web solutions and creative designs with the latest technology which can lead to achieving your organization's goal. Check our process how we organize to deliver a perfect product to you.
Testimonials
I would recommend farzath to anyone without any doubt
A true and genuine web consultant with creative mind who can absorb the requirements of his customers and deliver the product with his professional touch. I had no problem in corresponding with him, he took my pressure off from my mind by delivering the site exactly what I had in mind. After played out by two web developers, I found Farzath on the internet search and from the very first sample page I knew he was the right person. He has a very good sense of understanding the customers' requirements, personalize service and most importantly prompt responses. He never said no to my request of changing the design on and off and adding new features. I am a 110% satisfied customer and will be working with him in the future for all my other destination projects.
Manager - Senior Tours
~ Exotic Asian Holidays (Pvt) Ltd
Easy to work with him
He is a young creative,talented and capable person. Easy to work with him and real professional. Looking forward to work with him in our future projects.
Yoosuf Faraz - DIRECTOR- Finance and strategy
~ Traditional Gemmine Pvt Ltd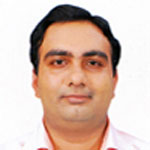 He is a person who can give you a proper website from sketch
Farzath is a young talented web master who have passion on web development techniques/technologies. I have worked with him for few projects and I am really impressed about his work. Based on his skills and talent, he is a person who can give you a proper website from sketch. In addition, he has a thorough knowledge about WordPress CMS and can do fully customization as request. I wish him all the best and looking forward to work with him in future projects as well.
Ishara Shehan Silva - Online Marketing Consultant, Certified Trainer
~ Google Business Products
Previous
Next